Discover Non Surgical Relief of Chronic Back Pain, Herniated Discs, Sciatic Nerve Pain, Spinal Stenosis, and Even Failed Back Surgery
Get Your Breakthrough Report and DVD With New Information on Non Surgical Back Pain Relief.
500 FREE Copies are Available While Supplies Remain.
Enter Your Information Below To Get the FREE Spinal Decompression Report and DVD To Find Out How Thousands Are Getting Rid of Their Back Pains Naturally!
Back Pain, Disc Pain, Spinal Stenosis Pain, and Other Back and Nerve Pain Suffers Have Found Relief With Spinal Decompression Treatment Even When Other Treatments Have Failed... Even Failed Surgery
Thousands of People have found lasting back pain relief with non surgical spinal decompression. So much so that nearly every major news network has premiered the treatment as one of the largest medical breakthroughs of the decade.
Finally there is an alternative. There is a method that can succeed even if you've been told you have to live with it, that there was nothing else to do, or that there was no hope.
There may be hope if you:
Have chronic back pain that you have been told you have to live with.
If you have tried chiropractic, massage, injections, therapy, needle injections, and even surgery and have not had ANY results what so ever.
Have a situation with your pain that you have been told that spinal surgery is your only option.
You have tried everything else and failed to get rid of the pain.
Now you can try the Revolutionary Back Pain Relief Treatment that is non surgical, non invasive, and best of all it gives new hope, even when other pain relief treatments have failed. Finally a solution that reveres the compressive forces that push, pinch, and irritate nerves in the back that cause irritractable pain.
What exactly does that mean?
If you suffer from any kind of compression related issue and are found to be a good candidate, chances are that you may get significant relief like the majority of people do who choose this option.1.
The reality is that most pain is caused by pressure. When someone has chronic back pain, herniated or bulging discs, degenerative disc disease, or spinal stenosis, the majority of those cases are compression related. Depending on the extent of the compression determines if you're a good candidate for the treatment.
Most treatments don't decompress the problem. They may work to minimize pain temporarily, but never truly deal with the pressure of gravity. Non surgical decompression actually reverses the pressure in the back and RESTORES disc height.2. (1. Gionis, Thomas MD; Groteke, Eric DC. Surgical Alternatives: Spinal Decompression. Orthopedic Technology Review. 2003; 6(5). 2. "Management of Low-Back Pain with a Non-surgical Decompression System (DRX9000) - Case Review," Volume 2, Issue 1, European Musculoskeletal Review.)
Click Here To Get Your Free DVD and Report Today!
Get the full story today!
We've created a free report and DVD that explains everything. Medical science has been moving so fast that many doctors aren't even aware of the advances in treating severe and chronic back pain.
Why should you request this free report? It will show you...
How Technology Is Reversing Pressure In The Back
Discover How Discs are Regaining Height Without Surgery
How Effective Is Spinal Decompression Compared to the Alternatives
What the Long Term Effect of Spinal Decompression Is
And More...
You can see how these peoples lives have changed. You could be next. There's really no reason why you have to live with your back unless you don't know the facts. Now that you understand the facts and have the secrets that thousands of people have found to get their lives back on track, maybe today is when your search ends.
Take a minute right now and read how the people below no longer have to worry about their back pain, sciatica, nerve pain and other back problems...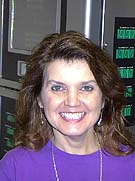 "I Have My Life Back! After Two Years Of Living On Prescription Pain Medication..."
"I Am Now Pain Free And Off All Medication!!" "Two years ago I was in a car accident that left me with severe lower back pain. An MRI showed that I had a bulging disc. I had four epidural injections and they didn't help at all. I was living on prescription pain medication for the past two years and my doctor's couldn't offer me any hope. Dr. Reizer examined me and reviewed my MRI exam and started treating me on the DRX9000. It started working on me right from the very start. One month later and I am completely pain free and off all pain medication. I have my life back!."

— Denise T.
​Individual results may vary.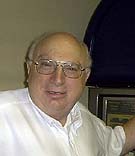 "My Neurosurgeon Suggested I Try The DRX9000 Before Considering Surgery."
"The DRX9000 Has Given Me My Life Back. I Am Pain Free." "After a consultation with my neurosurgeon, he said I would need surgery but suggested I try the DRX9000 first. After completing my treatments on the DRX9000 with Dr. Reizer, my pain levels have been reduced to a more tolerable level. Even after my treatments stopped, my pain level continued to decrease and now, months after finishing my treatments, I am pain free and back to doing all of my normal activities. I feel like the DRX9000 has given me my life back!"

— Bob H.
​Individual results may vary.

"The Results Have Been Extraordinary!..."
"It Is So Much Better That I Feel As Though I've Been Given A Fresh Start On Life!
I was suffering with debilitating lower back pain and sciatica for about eight months. The pain went all the way down my right leg and I was having numbness in my right foot. The science of the DRX 9000 made such perfect sense to me that I had to try it. I would not even consider surgery (even if I had insurance), as I've seen too many failed surgeries. The results have been extraordinary! By the third treatment, there was a remarkable improvement. While I know my back will never be like it was when I was 20, it is so much better that I feel as though I've been given a fresh start on life! Thank you!"

— Dana P.
​Individual results may vary.
"Before The DRX9000, I Couldn't Even Dress Myself Without Excruciating Pain And Agony..."
"And Now It's Been 2 Months Since My Last Session And I Am Back To All Of My Old Activities... Pain Free!! " "An auto accident left me with an L5 disc herniation that was bulging into my spinal cord causing severe sciaitc pain down my right leg. After eight months of other treatments including traditional chiropractic care, physical therapy, massage therapy, and prescription pain medications, I still wasn't getting any relief. As a doctor, I knew what was next... injections and surgery... and I didn't want that. At the beginning of my care with Dr. Reizer, I could not do my daily activities, clean house or even dress myself without excruciating pain and agony. After a few visits, the intensity decreased and by the time I was finished with care my pain level was down between 0 - 1. I've been able to get off all of my pain medications and only take an occasional ibuprofen for inflammation when needed. It's been 2 months now since I've finished my care on the DRX9000 and I'm back to all of my old activities... pain free!"

— Dr. Jamie J.
​Individual results may vary.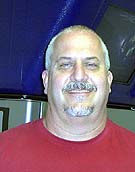 "I Had Sciatica In My Right Leg For One Year..."
"The DRX9000 Has Helped Me More Than Any Other Treatment I Tried!" "For the past year, I had pain in my right leg due to two bulging discs at L3 and L4. I tried two epidural injections but they didn't help. Dr. Reizer explained the DRX9000's function in detail and he felt confident that it would work for me. I started to notice changes after my third week of treatment. It has taken nearly all the treatments, but I am now almost 100% pain free."

— Ken M.
​Individual results may vary.
Our commitment to offering the highest quality of care resulted in the addition of the FDA cleared Spinal Decompression technology for the treatment of:
Herniated and/or bulging discs (single or multiple)
Sciatica
Degenerative disc disease
Relapse or failure following surgery
Chronic back pain
Facet syndromes
Call now for your FREE Consultation!
Contact us today with a time and date that are convenient for you. We'll find out the "why" behind your problem and how to solve it - and then coach you to better health!
Dr. Steven L. Reizer
Carolina Chiropractic DRX9000 Spinal Decompression
4222 Highway 9, Boiling Springs SC 29316
Telephone: 864-814-2222